An easy to use guide to Youth Baseball Fundamentals Instruction for Coaches and Parents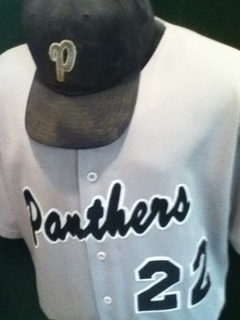 I'M A YOUTH BASEBALL MANAGER, COACH OR PARENT LOOKING FOR THE BEST METHOD TO PROVIDE YOUTH BASEBALL INSTRUCTION TO CHILDREN WITHOUT HAVING TO SPEND DAYS OR WEEKS RESEARCHING....
This site is for you! I'll cover everything you need to know to help you provide the best baseball instruction to your players or child, thus improving their/his baseball skills. Best of all, I'll make it appropriate to the level of baseball they are playing (tee-ball, little league, etc). Even major league players don't know it all, why overload your players/kid with information they are unlikely to retain, or even need to use, for years to come. I'll start you with the basics of each skill required at the tee-ball level, which by the way applies to all levels above fundamentally. Some of the skills we'll focus on are hitting, throwing, base running, catching, fielding, pitching, etc. Once you fully understand the fundamentals, I'll show you specific baseball drills you can do at home or the field with your son. These easy to use drills, will make learning fun as well as develop the proper muscle memory to improve their play. As we advance into higher leagues, we'll add onto that basic knowledge and add further skills required at those levels of competition.


Hitting Baseball Tips and Fundamentals
Often referred to as the single most difficult thing to do in any sport. Round ball being hit by a round (cylinder) bat moving toward you at high speeds... Enough said. In this section, We'll start with the youth baseball instruction basics of hitting (balance, stance and form). We'll also provide further instruction on more advanced peices of hitting like bunting that are more appropriately used in more advanced levels of the game.


Fundamentals of Throwing a Baseball

This is a must read! I'll take you through the proper way to hold and throw a baseball. I'm constantly amazed at how few players properly hold and throw a baseball. This technique will make your son throw with more velocity, more accurately, and reduced injury risk. Please click on the Fundamentals of Throwing a Baseball link (above) to learn more.


---
How do we, as a parent, keep up with the fast paced world of running our kid(s) around to sports and activities? One way I do it is exercise. How do I find the time? I use simple exercise routines that take only 20 minutes a day, 3 times a week. Kettleworx is one of the most popular ways to accomplish this. It's also one of the methods I've used to stay in (or get in) shape. Since our time is limited, these effective exercise sessions can make the most of what little spare time we have. Enabling us with more energy to keep up with our fast paced lives.

---
BASE-RUNNING
You don't have to be the fastest runner to be a fast base-runner. Using proper youth baseball skills will significantly improve your base-running abilities. I'll cover the proper base-running techniques to improve your speed from base to base. Even if your involved in a league where leading is not yet permitted, it's never to early to run the bases the correct way. It's tough to break bad habits.


Fundamentals of Catching a Baseball
There's more to it than the old line of use two hands... Yes, that is important. We'll start there and continue onto catching the ball correctly in each of the 9 basic points. We'll also discuss proper positioning and footwork to make you fully effective. These basic techniques will expand your catching area as well as increasing your success rate in holding onto the baseball. Finally, we'll discuss how the act of catching the baseball can smoothly transition into your through. Ultimately, you'll improve your velocity, accuracy, and glove to ball exchange time. Once you master the proper throwing and catching techniques, you'll significantly improve the time it takes you to catch the ball and get it to one of your defensive partners.


FIELDING THE BASEBALL
In this section we'll start with the basics of fielding groundballs and flyballs for both infielders and outfielders. I strongly suggest fully mastering these basics before moving onto specific position techniques as they are mostly based on these fundamental principles. Later in this section, we'll discuss fielding in more detail by position for more advanced players.




PITCHING - CLICK ON THE PITCHING BOX AT THE TOP LEFT COLUMN FOR THIS INSTRUCTION LINK
We'll start with the youth baseball instruction basics of the 2 main pitching techniques, the wind-up and the stretch. We'll discuss the proper steps of each motion to make you the best pitcher possible. Once the basics are mastered, we'll continue into more advanced techniques of changing speeds, pick-off moves, taking signs, etc.

If you're a parent or coach of a youth baseball player (or any other youth sport), you are certainly also in need of sports equipment and apparel. I use on-line purchasing to make my life easier. I use convenient sites such as Baseball Rampage and OnlineSports. They save me time and money. Just a few clicks and it arrives at your front door as well.




If you're a baseball coach, parent, or player and have an interest in the history of baseball, please visit

baseball history at http://www.best-all-time.com/mlb-history


click here to return to home page for more youth baseball instruction, baseball drills, baseball skills - youth-baseball-made-easy